In a humanitarian crisis, every minute counts. The faster and more effective the response, the more lives are saved.
However, the situation is rarely that simple. The humanitarian landscape is increasingly complex; there is no single or set course of action in a crisis.
Whether on-the-ground as an individual, or as a large organisation within the humanitarian sector, creating transformative change requires a hybrid, variable set of skills and qualities. Our approach to transforming and creating change within the sector itself is similarly layered.
The Centre for Humanitarian Leadership is an innovative collaboration between Deakin University and Save the Children that combines good humanitarian practice with academic rigour.
We are transforming humanitarian leaders and influencing how humanitarian organisations, and the system, respond to the increasingly complex humanitarian environment.
We provide:
A network of global partnerships to generate widespread change throughout the sector
A deep theoretical understanding of proven best-practice to ensure every effort is meaningful
Practical skills developed through on-the-ground experience in the field.
Effective leadership draws on all of these things, and more, simultaneously. When these qualities combine, overlap, and inform each other, they create a potent blueprint for powerful change.
The result is a rich community of leaders dedicated to teaching, understanding, analysing, demonstrating, interrogating, and constantly refining what it means to be an effective humanitarian leader.
The world needs flexible leaders on the ground, so the Centre is a hybrid leadership organisation.
The Centre for Humanitarian Leadership combines a variety of dynamic and interrelated capabilities to transform the current state of humanitarian action.
We deliver innovative, accredited education and training courses.
We conduct world-leading research.
We are a widespread and diverse collective of forward-thinking humanitarian organisations and individuals, combining to build the collective capacity of the sector.
We are all of these things, and more, simultaneously. Each of these core focus areas overlap, combine, and inform one another.
We blend robust academic education with applied learning in the field.
We teach new perspectives and behaviours, trusted by leading research and evidence on the ground.
And, through our valuable global partnerships, we bridge the gap between working humanitarians, academics, students, graduates, and sector stakeholders.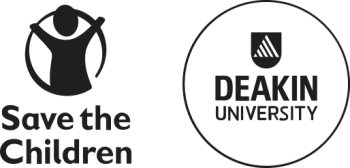 Education: combining academic rigour with humanitarian best practice.
Our accredited courses from Deakin University are taught and developed by recognised leaders in the humanitarian field. Each course offers unparalleled reach and insight into the real-world problems facing our planet.
Including both theory and applied learning, the courses strengthen the capacity of humanitarian practitioners. We combine opportunities for action-based learning and field experience to enable students to become better equipped, highly skilled, and more effective in their chosen career.
Truly global at heart, the courses are delivered in a variety of international locations, in multiple languages, using real-life simulations and cutting-edge online learning platforms.
Find out more about how we deliver courses around the world.
Research: identifying, supporting and achieving change in the humanitarian system.
Evidence plays a fundamental role in transforming the humanitarian system. It acts as the core driver behind informed and sustainable change.
We only engage in research that is collaborative—to ensure we're connected and contributing to the humanitarian sector—and has tangible, real-world impact.
Our partnerships provide us with enviable reach to easily apply academic research directly into humanitarian practice in the field.
Our research informs debate around current humanitarian practices and definitions. We provide new and authoritative information to people in affected communities, local leaders, donors, agencies, and high-level decision makers.
The resulting insights propose clear alternatives for a better way forward.
Find out more about our research and policy publications.
Partnerships: a global community of humanitarian leaders.
Drawing on our global partnerships, the Centre offers unparalleled access to humanitarian leaders, thinkers, and researchers from around the world.
The Centre bridges the gaps between practitioners, academics, students, and key stakeholders, boasting a network of sector leaders from:
Various government agencies around the world
Emergency services
The United Nations
Non-government organisations (NGOs) at local, national and international levels.
This collaborative network provides our students, graduates, and academics with every resource needed to transform ourselves, each other, and the wider humanitarian sector for the better.
Find out more about our network of global partners.