About
About the conference
Re-engineering the global disaster response system
Reinvigorating change
The humanitarian system is no longer fit-for-purpose to deal with the scale and severity of crises in the 21st century.  Climate change, increasing fragility and conflict, and financial and economic crises are compounding disasters. System reform initiatives such as anticipatory action, the triple nexus, and resilient development have not led to transformational change. Progress towards decolonising aid, shifting the power and achieving the localisation agenda has stalled.
The 2023 Humanitarian Leadership Conference will investigate why the system is 'stuck' and will propose ambitious and pragmatic ways to reinvigorate change. It will explore answers to key questions: what needs to change, how, and who needs to drive the change; across four key areas: funding for crisis response, organisational models, mandates and motivations.
Enhanced accessibility: a Conference for all people working in disaster response
Following a successful digital-first event in 2021; the 2023 Conference will be hosted online, this time over three days, with optional in-person workshops, a closing function in Melbourne, Australia, on Friday April 28.
Our new conference platform, Cvent, allows participants to select from one of four global languages when participating online. Translation options will be confirmed in coming months, please keep checking this website for more information.
Register now
Registrations are now open to attend the 2023 Humanitarian Leadership Conference.  Registration fees include access to all three days of online proceedings. Or, select the option to join us in-person in Melbourne, Australia, for the third and final day, with a networking event to close the proceedings.
Discounted tickets are available for:
students,
delegates working for NGOs,
delegates based in the Global South, or,
bulk purchases (when purchasing tickets in multiples of 10)
Themes
Conference themes
The Conference will explore the how to re-engineer the global response system through the lens of four sub-themes:
Money
Currently, there is not enough money in the system to pay for the overwhelming amount of assistance necessary to respond to disasters – why? How can we change where the money comes from and the form in which it is provided to enable timely assistance at the scale required?
Mandates
Every organisation that responds to a crisis has its own mandate, and many have very similar mandates – is this the best way forward? Who are the legitimate actors with the mandate to respond (or support the response) in the eyes of those affected by disasters?
Models
What are the advantages and disadvantages of the organisational models that dominate the global disaster response system? How could different organisational models enable better responses?
Motivation
How do we change the incentive structures of the current global disaster response system to better encourage a more inclusive, respectful, empowering, and resourced system?
Download the full Sub Theme Briefing Document.
Speakers
Keynote Speakers
Themrise Khan

Independent development professional and researcher

Themrise Khan is an independent development professional and researcher with over 25 years of practitioner and policy-based experience in international development, aid effectiveness, gender, and global migration. She has worked with a vast spectrum of multilateral and bilateral organizations, INGOs and civil society organizations in Pakistan, Canada and South Asia and has a number of publications and articles to her credit. She had just published a co-edited book; White Saviorism in International Development. Theories, Practices and Lived Experiences (Daraja Press, Canada, 2023).

She blogs, speaks and writes actively on notions of decolonization, North-South power imbalances in development, race relations and immigrant citizenship and integration. She lives in Pakistan.

Adelina Kamal

Humanitarian, disaster management practitioner and international policy development strategist

Adelina Kamal is a humanitarian, a disaster management practitioner and an international policy development strategist, with more than a quarter century experience with ASEAN. Adelina led the ASEAN Coordinating Centre for Humanitarian Assistance (AHA Centre) for almost five years as its first female Executive Director from 2017 to August 2021, and prior to that, worked with the ASEAN Secretariat for over two decades.

Since leaving the AHA Centre, Adelina has been consulting for governments, international and regional organisations. In 2022, Adelina was affiliated with Singapore-based ISEAS-Yusof Ishak Institute as Associate Senior Fellow where she was advocating for out-of-the box approaches to humanitarian crisis in Myanmar. Adelina has written and advocated extensively on issues that she is passionate about, such as localising humanitarian action, an alternative ASEAN's approach for the Myanmar crisis, the need for transformative leadership for crisis management in ASEAN, humanitarian resistance in Myanmar, and the Myanmar's neglected crisis. Her articles can be found on Twitter and LinkedIn.

Adelina holds a Master's degree in Management from IPMI Business School in Indonesia, an MBA from Monash University in Australia, and a Bachelor degree in Management from Trisakti University in Indonesia.
Program
Get Involved
Applications to present have now closed
Applications to participate in the 2023 Humanitarian Leadership Conference are now closed. If you have questions about your application, please contact events@cfhl.org.au
Conference Registrations
Registrations for the 2023 Conference are now open. Discounted tickets are available for:
students,
delegates working for NGOs,
delegates based in the Global South, or,
bulk purchases (when purchasing tickets in multiples of 10)
Sponsorships
Delegates are asked to consider making a sponsorship to support the attendance of a student, a participant from the Global South, or a person experiencing financial hardship who may not otherwise be able to afford to attend the Conference. Sponsorship options can be viewed online when registering for the Conference. Or, email us at events@cfhl.org.au 
Partner with us
Partner with us to help deliver the 2023 Conference
Sponsorship of the 2023 Humanitarian Leadership Conference presents a unique opportunity to gain exposure to a global humanitarian audience, to share innovative solutions, and build new connections and alliances in the global disaster response and international humanitarian system.
The Centre is looking to partner with like-minded organisations to deliver an event which creates real impact, by convening leaders from around the world to discuss, debate and challenge the status quo; and to formulate solutions for creating a global disaster response system fit for the world in 2050.
Download the Sponsorship Prospectus [PDF]
To inquire about Sponsorship Packages, please email events@cfhl.org.au 
Knowledge Partner
Oxford HR is a Knowledge Partner of the 2023 Humanitarian Leadership Conference.
Oxford HR is a global leadership consultancy dedicated to searching for and supporting remarkable leaders and teams in purpose-led organisations.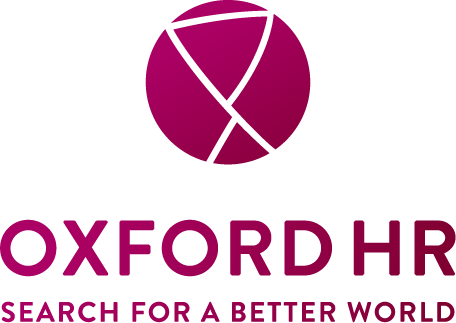 Media partner
Alternatives Humanitaires is the media partner of the 2023 Humanitarian Leadership Conference. Alternatives Humanitaires/Humanitarian Alternatives  is a bilingual (French/English) review devoted to humanitarian action.