Pour regarder l'enregistrement du webinaire, cliquez l'image ci-dessous.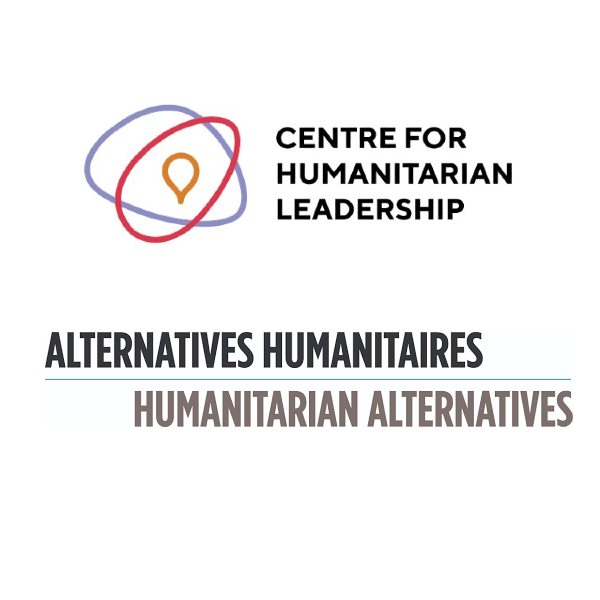 Ce webinaire, organisé par le Centre for Humanitarian Leadership en partenariat avec Alternatives Humanitaires *, qui a eu lieu le vendredi 7 mai, a soulevé divers questions et défis auxquelles sont confrontées les ONGs internationales concernant le changement climatique.
Les intervenants (voir dessous), tous experts sur le sujet, ont échangé sur le rôle que les ONGs et agences internationales doivent jouer dorénavant sur tous les fronts ; dans les interventions humanitaires, auprès des législateurs, avec leurs partenaires et au sein même de leur organisation.
Ce premier événement s'inscrit dans une série de webinaires qui, au cours des prochains mois, couvriront divers sujets tels que la localisation vs la décolonisation de l'aide humanitaire, l'accès aux communautés touchées par des crises humanitaires et la diversité et inclusion.
* Alternatives Humanitaires est une revue internationale de débat et de recherche consacrée à l'action humanitaire. Paraissant trois fois par an, ses numéros bilingues (français/anglais) sont disponibles en version imprimée et sur son site internet (http://alternatives-humanitaires.org).
Forte de seize numéros, quelque 200 articles et encore plus de contenu en ligne, Alternatives Humanitaires se veut la voix d'une réflexion humanitaire aux racines francophones mais résolument ouverte vers le monde. Des enseignements de la crise Ebola à la pandémie qui nous occupe aujourd'hui, du changement climatique à celui, générationnel, qui agite le secteur de l'aide, des évolutions géopolitiques aux innovations technologiques qui transforment l'action des ONG, la revue est depuis 2016 au cœur d'un dialogue inédit entre acteurs de terrain et milieux académiques des Nords et des Suds.
Pour plus d'informations, rendez-vous sur le site web : http://alternatives-humanitaires.org/fr/a-propos
Boris Martin, Rédacteur en Chef, Alternatives Humanitaires:
« L'équipe d'Alternatives Humanitaires se réjouit de s'associer à la série de webinaires organisée par le Centre for Humanitarian Leadership. Enjeux climatiques, localisation, accès humanitaire… autant de sujets au cœur de nos préoccupations et sur lesquels nous sommes heureux, en tant que revue à la jonction de la recherche et de l'action humanitaire, de pouvoir mobiliser notre expertise. »
The webinar, entitled "The impact of climate change on humanitarian operations" organised by the Centre for Humanitarian Leadership in partnership with Humanitarian Alternatives, aims to address the various issues and challenges facing international NGOs and aid agencies regarding climate change. The speakers, all experts on the topic, will discuss the position NGOs and international aid agencies need to adopt on all fronts: when intervening in the humanitarian context, regarding advocacy, with local partners and within their own organisations. The panellists will not only discuss the impact of climate change on humanitarian operations, but also the impact of humanitarian operations on the environment.